A few weeks ago, I was contacted by one of the writers for Artsy.net about my experience with CSArt Omaha in 2017. The full article can be read here: https://www.artsy.net/article/artsy-editorial-9-communal-art-programs-pay-artists-create-experimental-work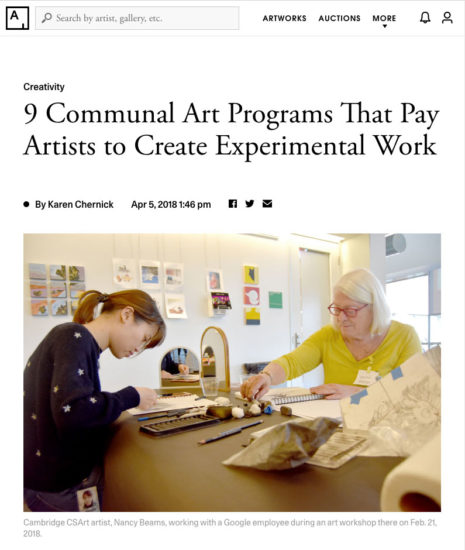 My experience with CSArt Omaha in 2017 was excellent. The program's goals of connecting artists with collectors, giving shareholders a good value for the money, and getting artists paid for their work all went really well for me. People I met and relationships established during last year's program have been really beneficial for my studio practice, exhibiting,  and sales. Plus – the work I made turned out pretty good, I think.
I'm really excited to be a part of Omaha Creative Institute's CSArt Omaha 2018 as well. And despite what the article says about me creating works on paper for the second year in a row, this time around I'm making sculptural work. It'll be fun to see what everyone thinks!