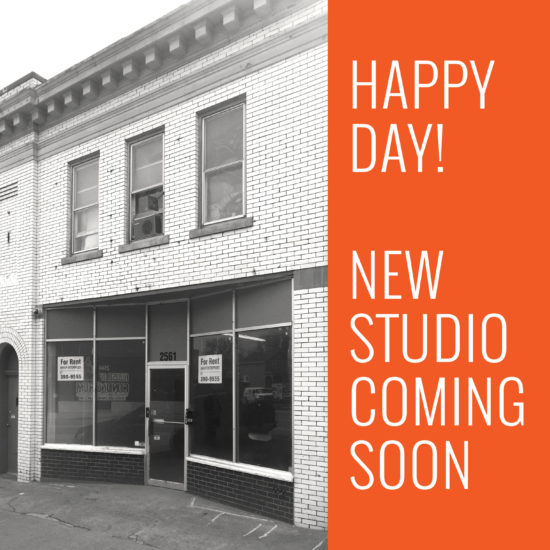 I can't believe it is happening!
Today, my wife and I signed a lease on new studio space for us to work out of. For the past several years, we've been working out of the house. Jill has a home studio we set up when we renovated the basement. It's nice, and even has natural light. And it's completely full of crap. That seems to happen when you have two people trying to fit in time for art in between all the other work and family activities going on.
I have been working on what I built as a workbench in the little storage space we have in the basement next to the furnace. It's small, cozy, and packed to the gills with all my crap. It's also getting close to unusable, given the number of projects I'm working on. I've spilled over into the garage and haven't been able to park inside for at least 18 months.
This will all change soon!
We're going to spruce the place up a bit, give it a thorough cleaning, clear out the home studios to move everything downtown! That will make our home working spaces nice again for when we want to work at home, and open up plenty of room at the official studio for even more work.
It's also an exciting venture because we have enough room for a small gallery space as well. We've been working on several ideas that we, as artists ourselves, have always wanted to see happen in Omaha. We're not going to take the typical approach to running a gallery. We'll be focused on helping artists sell their work and keep as much money from the sale as possible. We want to use our background in design, marketing, advertising, and web development to help provide services to artists that can help them sell more work and find more fans.
Stay tuned for more info as we work though all the logistics of working on and moving into a 103-year-old building. We're so excited and can't wait to open!